Karts
We have recently upgraded our Karts to a fleet of SodiKart GT4s
All karts are designed and built by one of the largest kart design manufacturers, Sodi kart. Our karts are fitted with:
Honda engines with upgraded valves and springs
Quiet exhaust silencer helping to reduce noise
Full Hydraulic disk brakes
Head up system to help with a high speed impact (See the video below)
Adjustable pedals
Adjustable seats
Racing Slicks
Full wrap around protection to ensure driver safety
Karts are capable of over 50mph
Our SUPER SPORT computerized timing system is able to time karts with an accuracy of 1/100 of a second, can display and print all relevant race time information. You will be presented with this information at the end of your event.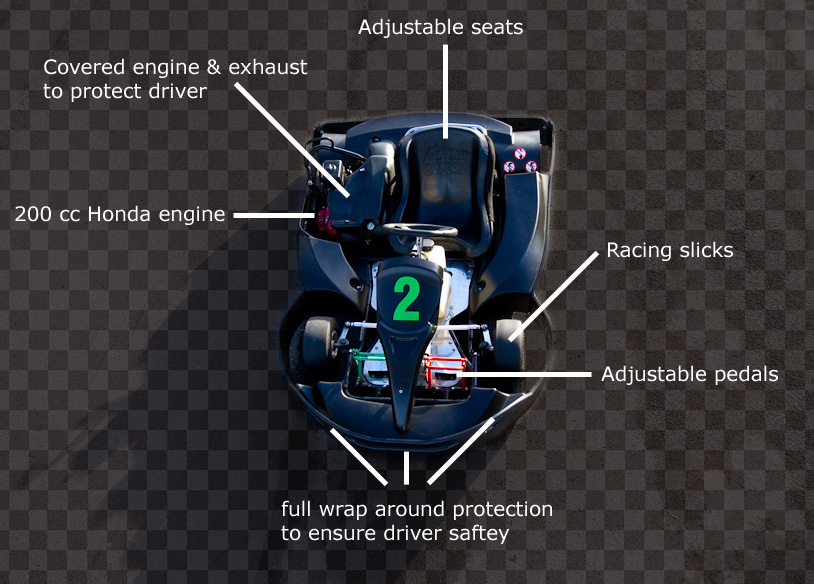 Kart Safety
The video below produced by the Kart manufacturers shows the karts' HEAD System working in a collision. The "HEAD System" is a high energy absorption system which provides an all new level of safety and comfort on a rental kart.